Quick Ways To Have A Home After Marriage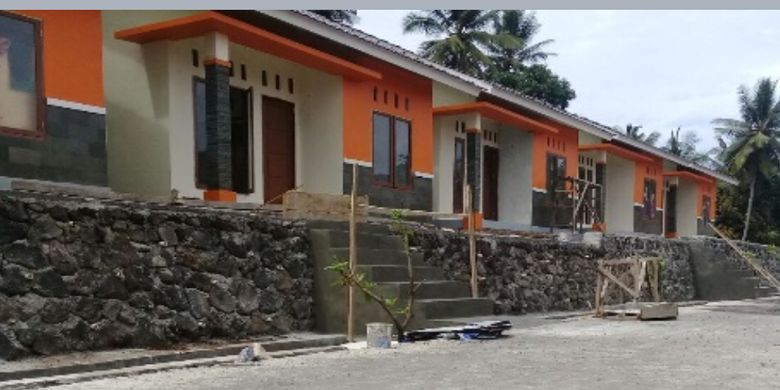 One special relief when jomlo status was carried after marriage. However, in fact the problems in life will never be completed, especially when married.
Starting from how to manage finances, where you want to stay after marriage.
Talking about staying home, it's not a simple thing. What's more if the income is just mediocre. Of course it will take extra effort to make it happen. But it's not too difficult to get.
As quoted from Cermati.com, here are ways to get a home quickly after marriage. Like the word living in a hut itself, even though it is simple, it will be much more enjoyable than having to stay with your parents or in-laws.
1. Know and Open Each Financial Condition
If you plan to buy a house, then the first thing you and your partner should know is how much is the ability to make it happen. That is, what is the financial condition of you and your current partner.
Will future income be enough to pay for the mortgage or not? If not, you and your partner need to find other sources of income to increase family income. Whether it's working part time or doing business.
In essence, you and your partner must be open about their respective financial conditions. If there are errors that must be addressed, both you and your partner will be able to provide input to improve the current financial condition.
2. Calculate Monthly Expenses Carefully
Next, calculate the total expenditure that you spent for one month. Arrange in the form of tables that contain dates, names of needs, and costs spent per month. So you and your partner can easily correct spending points that are considered too excessive.
Make the monthly budget a guideline for shopping, so that household expenses become more stable. Avoid buying habits just because you like them. Remember, you and your partner need to prioritize the need if you want to have a home immediately.
3. Conduct a Home Location Survey
To find out the harmony between the house and the price offered by the developer, you need to do a survey to the location. Houses in the city center are usually priced at more expensive prices than in the suburbs. But back again, adjust to your financial condition and your partner.
It's fine if you and your partner are only able to buy a house on the outskirts of the city. After all, house prices on the outskirts will also increase over time, provided you and your partner want to take good care of the house to increase the selling price in the future.
Read: How to Calculate KPR and Installment Fees
4. Apply Daily Savings

If the savings per month are quite burdensome, it doesn't matter if you and your partner apply a daily savings system. Simply set aside Rp. 20,000 per day to save. In one month, the amount of your savings and your partner will be Rp1.2 million.
Make a special piggy bank to save daily savings. Then, save the piggy bank in a hidden place so that you and your partner are not tempted to spend money in a piggy bank.
5. Reduce Care in Beauty Salons and Kongko
If you and your partner are fond of taking care of themselves to a beauty salon or clinic, it would be nice if this habit is reduced. Or you can do your own treatment at home, and the saved money can be stored in a piggy bank so that the money to buy a house quickly collects.
In addition to maintenance costs, other costs such as hanging out and shopping for personal needs also need to be reduced. Although the amount is not too much, but if the cost is combined between you and your partner, surely the amount will be quite good to realize the dream of owning your own home.
6. Take advantage of KPR
A fairly effective way to get a home immediately is by applying for a Home Ownership Loan (KPR). Mortgages can be said to be profitable because the installments tend to be lower. In addition, the repayment period is also longer, can reach 10-15 years, not even a few who offer installments of up to 20 years.
You can also use subsidized mortgage facilities, provided by the government. Unfortunately, the number of mortgages offered is very limited. Therefore, you and your partner must spend more time looking for information about subsidized housing loans so they don't run out.
7. Prepare Down Payment (DP)
Before the developer hands over the house key, you and your partner need to pay down payment or down payment first. The percentage of DP paid varies, ranging from 5 percent to 25 percent of the purchase price. For example, the house price is Rp. 300 million, then the DP that needs to be prepared is Rp. 75 million.
After the DP is paid off, you and your partner just pay the monthly installments until the installments are paid off. For low monthly installments, bayarka
n DP that is greater than the percentage specified by the developer.
Realize the Dream of Owning a Home Easily
Although most homes are priced at quite expensive, it does not mean that your dreams with your partner to have a home immediately disappear. If you and your partner make up their minds, having a home at a young age is not just a dream, but a reality that is easily achieved.