Minister of Trade: US Delays Fines to Indonesia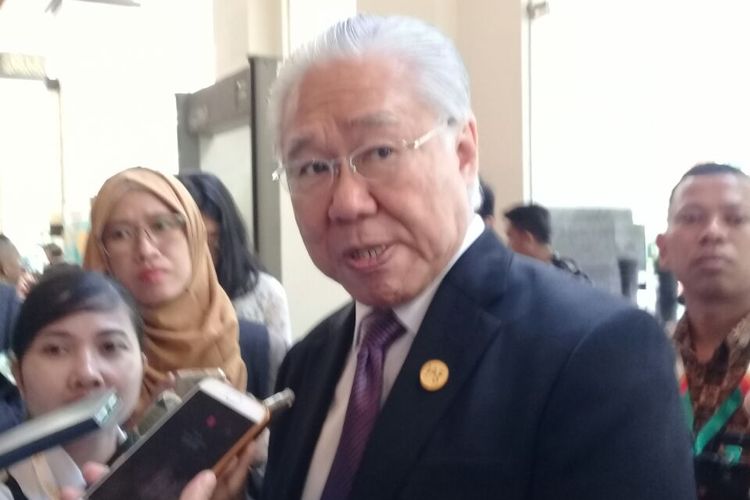 The United States (US) finally suspended trade sanctions amounting to 350 million US dollars or equivalent to Rp. 5 trillion to Indonesia. This was done after Indonesia lobbied the US.
"With the communication we made, then the US has sent a letter to the WTO to be postponed first," said Minister of Trade Enggartiasto Lukita at the Office of the Coordinating Ministry for Economic Affairs, Friday (8/24).
Unfortunately, Enggar did not provide further information until when the delay was made. He also did not confirm whether the delay could lead to the cancellation of the retaliation alias US reply to Indonesia.
"Now, the retaliation is held first," he said.

After the delay, Enggar continued, the Indonesian government would resume talks with the US after the meeting between the two countries.
Previously, the US was noted to have applied for the WTO to impose sanctions on Indonesia amounting to 350 million US dollars because Indonesia was considered disregarding the WTO ruling that won the US and New Zealand against restrictions on the import of meat and horticultural products in the 2017 appeal level.
In its claim, the US accused the Indonesian government of not carrying out the WTO decision. The US accuses Indonesia of restricting imports of food, plants and other animal products. This includes limiting the import of fruits such as apples, grapes, potatoes, onions, dried fruits, cows and beef and chicken.
So as compensation, Washington urges the WTO to impose sanctions of 350 million US dollars on Indonesia. These sanctions compensate for the adverse effects arising from the Indonesian policy. (Adinda Ade Mustami)