Indonesian Chess Champion, Great Indonesia Indonesia Champion in Mongolia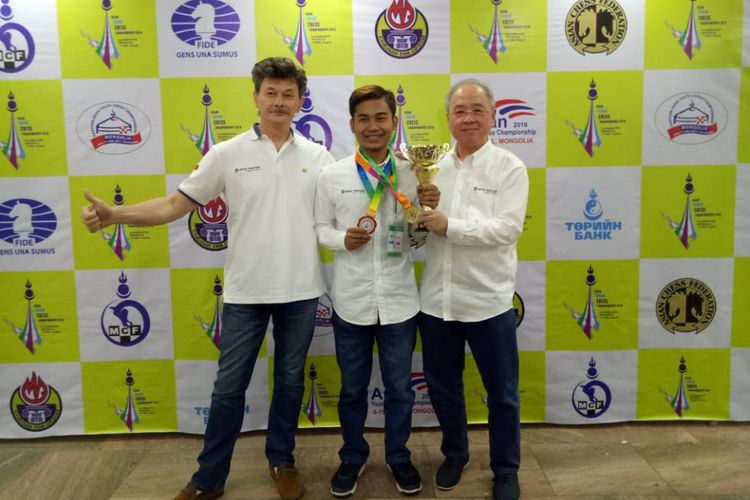 Indonesian young chess player, Novendra Priasmoro, managed to make the song "Indonesia Raya" reverberate in Ulan Bator, Mongolia.
Novendra Priasmoro won the title in the age group of 20 years (KU-20) at the 2018 Junior Asian Chess Championship which was attended by 34 chess players from 11 countries in Ulan Bator, 17-26 August 2018.
The 19-year-old chess player won 8 points from 9 rounds. He won seven times and twice mussels.
"I present this victory for the 73rd Anniversary of the Republic of Indonesia," Novendra told Kompas.com through the manager of the Indonesian chess team, Kristianus Liem.
The second place was taken by Nodirbek Yakubboev (Uzbekistan) with 7 points. The third position is occupied by the host chess player, Agibileg Uurtsaikh, with 6.5 points.
Besides being a champion, Novendra also won the Grandmaster (GM) Norm. For Novendra, this is the norm for the second Grandmaster for Novendra after in the Philippines in 2017.